Every year, September is Life Insurance Awareness Month. With its industry-wide campaign, it aims to bridge the knowledge gap by providing all the educational resources necessary for one to know everything about insurance.
History of Life Insurance Awareness Month
It was started in 2004 as an initiative by Life Happens, a non-profit organization. The aim of LIMA is to create awareness about insurance. It helps to educate people on the significance and need for acquiring an insurance policy.
During Life Insurance Awareness Month (LIAM), September marks the celebration of the importance of having Life Insurance in every home. With the smallest monthly budget available, low-income families have to make difficult decisions to determine their financial priorities. Unfortunately, life insurance is not at the top of the list. However, in America, many families cannot survive a month without the salary of the head of the family or one of the spouses.
That's exactly why, experts say, more than ever, it's vital that consumers protect their financial security. Life insurance has provided this type of protection to Americans for over 200 years.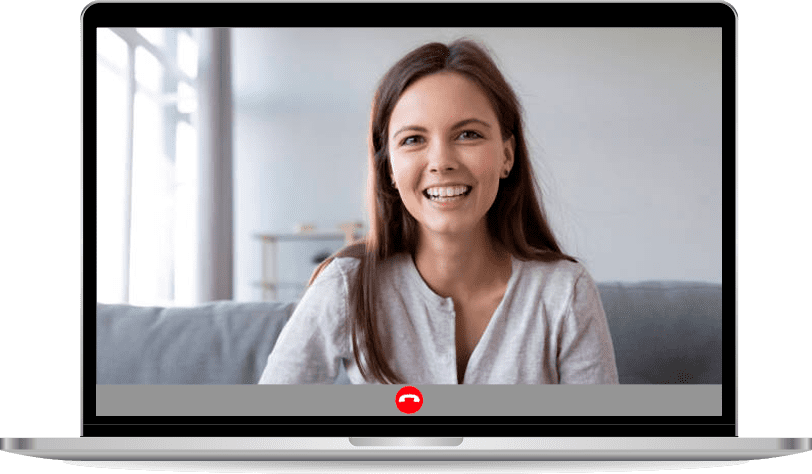 Urgent Insurance Queries?
Give us a ring at +1 (800) 661-8136 to speak with our licensed advisors right away!
What is Life Happens?
Life Happens is a non-profit organization that was formed in 1994 by seven prominent insurance organizations. A board of directors of 18 members, consisting of five representatives of major insurance producer organizations and eight representatives of Life Happens' member companies, governs it.
The purpose of Life Happens is to aid people in taking personal financial responsibility by purchasing life insurance and other related products. It also aims to educate the public by creating awareness regarding the importance of owning an insurance policy.
Common Life Insurance Misconceptions
Life Insurance Is Expensive
There are many people or families who are reluctant to buy insurance for themselves or their loved ones. The main reason behind this hesitation is a common misconception that life insurance is expensive. When you don't have adequate knowledge about insurance.
it is natural for you to believe that it is costly because on the surface, paying monthly or annual premiums can seem like an extra expense.
LIMRA stands for Life Insurance Marketing and Research Association. LIMRA is a research, consultation, and professional development organization that works worldwide. We commit to providing laymen with insurance data and connecting them to the data to address their insurance–related queries.
It was in 1971 that the organization changed its name to LIMRA from LIAMA (Life Insurance Agency Management Association). The name change manifested the dedication of the organization to study all distribution systems of life insurance. It now works as an international organization in 39 countries. LIMRA has also established its substantial grounds in various research and training programs.
However, as per the ground realities, buying insurance can be as cheap as the price of a daily coffee cup. From the wide range of insurance policies available, you can get the more suitable one for your pocket.
Choose the premium payment according to your wallet feasibility to customize the coverage amount. The key is to talk to a local financial representative and get an insurance quote. An insurance quote helps you get insurance within your budget.
I Don't Need Life Insurance.
People usually equate insurance with either illness or death, so those who are healthy without any history of family medical illness often think that they don't need any insurance. They are of the view that their self-savings can help them gain financial sustainability. Short–sightedness drives this unfounded thinking. In reality, we live a very uncertain life.
Everyone needs to get insurance for themselves and their loved ones, even if they live a perfectly healthy life. This is because accidents happen, and they can happen to anyone.
Insure your family or loved ones who rely on you for financial assistance.. Through a wide range of different types of insurance, you can cover your personal debts, funeral, and medical bills. The coverage amount can also work as an income replacement for your family. Even if you don't have a family relying on you, insurance can prevent you from becoming a financial burden on someone after your death.
The Life Insurance I Get Through Work Is Enough
Many life insurance companies offer an insurance policy for their employees. Workplace insurance is usually group life insurance. Many people think that this coverage is enough for them.
However, in reality, you may be paying more and getting less through work insurance. The coverage you get may not be enough to pay your bills or cover your final expenses. Moreover, the insurance stays for as long as you are working in the company. Losing a job may lead to losing your insurance.
Life Insurance is a mandatory catch. During Life Insurance Awareness Month, educators counter the widely spread narrative that. Life Insurance is an additional expense by educating people on why everyone needs to purchase it, regardless of their health condition.
Benefits of life insurance
Property Insurance: Life Coverage Remains Low:
30% of American households do not have any type of life insurance 44% of those who have life insurance purchase it individually; the rest link it to employment or entities.
50% of American households (58 million) say they need more life insurance.
4 out of 10 families, with children under 18 years old and formed by the mother figure as the only or main source of income have life insurance. However, this coverage is equivalent to 60% of the coverage that men have.
Financial priorities that compete with life insurance:
"Daily expenses" such as energy, food, clothing, and transportation costs, cited by more than half of consumers surveyed as inhibiting to investing in financial goals.
When asked about financial issues, "money for a comfortable retirement" was the response of the majority of 67% of consumers. However, there is a reference to life insurance coverage that addresses premature death.
Less than 40% of consumers surveyed recorded funeral expenses and leaving stable status for dependents as a priority.
Middle-income consumers are more concerned about debt reduction and more money available for retirement than other groups surveyed.