A medical examination, in the context of life insurance, can take many forms. What is its simplest and most common form? A simple health questionnaire. And yes!
You quickly imagine that a nurse will come home to take a variety of medical tests when in fact, most insurances only require a simple health questionnaire.
Sure, it's true that there are many questions, but it's a good investment of time that can save you big on your life insurance premium.
In some cases, further examination will be required. A nurse could indeed come to us to give you some tests, possibly including a blood test.
If you are like me and have a phobia of needles, two options are available to you:
Take your courage in both hands.
Purchase life insurance without a medical examination, knowing that your life insurance policy premium may be higher.
If you have a specific medical situation, the insurer can also ask for your doctor's contact details for more details.
That being said, no matter your situation, it's reassuring to know that insurers offer you a multitude of options to help you protect your family, with and without medical exams.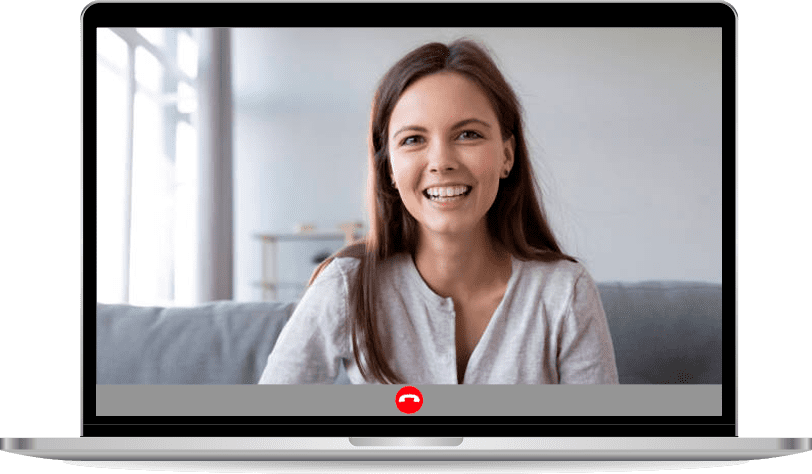 Urgent Insurance Queries?
Give us a ring at +1 (800) 661-8136 to speak with our licensed advisors right away!
How does life insurance for parents with no exam work?
The majority of products offered by insurers generally require medical examinations.
However, you can make a conscious choice to purchase an insurance policy without having to take these exams.
Who can benefit from this choice?
Do you have any health problems – or have had them in the past – such as diabetes with insulin, cancer, a heart attack, or any other major illness?
Are you difficult to insure or have you been refused by an insurer in the past?
Do you have a dangerous job?
Don't like medical exams and blood tests?
Do you play dangerous sports?
Do you want to be insured quickly?
If any of these situations apply to you, you may have a little more difficulty getting coverage.
No exam life insurance for parents works with all types of life insurance and even mortgage insurance:
Term life insurance
Permanent life insurance
Whether your need is short, medium, or long-term, you can probably find no exam life insurance for parents that will protect your family.
He will be able to direct you and answer your questions. All of our advisors are trained to guide you to the best available solution.
The benefits of no exam life insurance for parents
Almost anyone can apply for membership quickly and easily
You can subscribe entirely online and for most insurers, membership is guaranteed and immediate.
In addition, the majority of insurers offer life insurance for parents over 60, even if you have health problems. It is a flexible and cancellable product.
Nothing prevents you from subscribing to this type of product if you need insurance quickly and your health situation recommends it, and to take out a life insurance policy with medical examination later in order to obtain a better premium
There are even products without a medical exam where you can buy permanent life insurance.
Today, if our condition is controlled and stable, it is practically impossible not to find a life insurance solution adapted to your situation.
When to choose life insurance without  medical examination?
No exam life insurance for parents costs more than life insurance that can be purchased without having to fill out a questionnaire or undergo a test.
The following people are interested in life insurance without medical examination:
Those that an insurer has already refused
Those who know that their state of health is not good
Those who want to easily purchase insurance without going through a complicated process
Generally, it is people who have little or no life insurance who purchase this type of insurance. They do this to cover funeral costs and leave a small amount of money for their loved ones.
Life insurance with guaranteed or simplified issue
Guaranteed or simplified issue life insurance and no-medical examination insurance are quite the same.
A guaranteed issue means that the insurer cannot refuse you for health reasons. However, the amount of protection will be limited. Generally, insurers offer coverage ranging from $ 5,000 to $ 50,000. The cost of this type of guaranteed issue insurance is, of course, higher than that of regular life insurance since the insurer assumes the greater risk. Most insurers limit underwriting of life insurance for parents over 70 and under; a few, however, agree to extend it to 85 years.
Companies Offering No Exam Life Insurance for Parents
MetLife
MetLife is one of the world's largest providers of life insurance, other insurance policies, retirement programs and annuity insurance. It operates in more than 60 countries around the world with more than 90 million customers. MetLife was founded in 1868 and was the largest life insurer in the US as of 2015. The company reported approximately $ 11.3 billion in premiums written in the United States, giving it 7.66% of the American market and nearly $ 1 billion in premiums in overseas markets. In 2014 the company had total sales of $ 73.3 billion, making it one of the largest companies in the world. MetLife offers a variety of insurance products, asset management services, and employee retirement programs.
Northwestern Mutual
Northwestern Mutual is just behind with a market value of 6.5% in 2014, with reported premiums written of more than $ 9.5 billion. In the same year, the company recorded approximately $ 26.7 billion in combined revenue. Northwestern Mutual is a mutual insurance company that benefits policyholders. Policyholder dividends totaled 5.5 billion in 2014, of which the insurance company paid policyholders nearly $ 5 billion. In addition to life insurance, the company also offers investment products, financial planning services and many other insurance products.
New York life
Living in New York is one of the largest life insurance companies in the US and the world. Globally, it was included in Forbes' list of 500 Fortune companies as the 61st in 2016. It had assets valued at $ 500 billion under his management. It was founded in New York in 1845 as the Nautilus Insurance Company, with assets worth $ 17,000. In 2014, New York Life had approximately $ 8.2 billion in local life insurance premiums, which is a 5.6% market value. Considered the largest mutual insurance company in the US, the ranking combined revenue of $ 38.7 billion in 2014.