While getting a life insurance plan, we often think about the mental satisfaction it gives us knowing that our loved ones are secured after our sudden demise. But life insurance plans have various other benefits for you and overfunded life insurance is one of its examples.
Life insurance offers you much more than you may think. With a little savings and know-how, you can get a smart and convenient way to make the most out of your insurance plan even when you are alive. Overfunded whole life insurance policy is not something that always lies in favor of investors but for some people, it can be a good opportunity to get maximum profit from your insurance plan.
In this blog post, we will explore all the aspects of overfunded life insurance including pros and cons, features, and many other things. Let's explore together!
What is an Overfunded Life Insurance Policy?
An overfunded life insurance increases the cash value component and reduces the death benefit of a policy. In simple words, it's an act of paying a higher premium into your permanent life insurance plan than required. By paying more, the policyholder can grow his cash value component quickly and can use that money as leverage for a policy loan.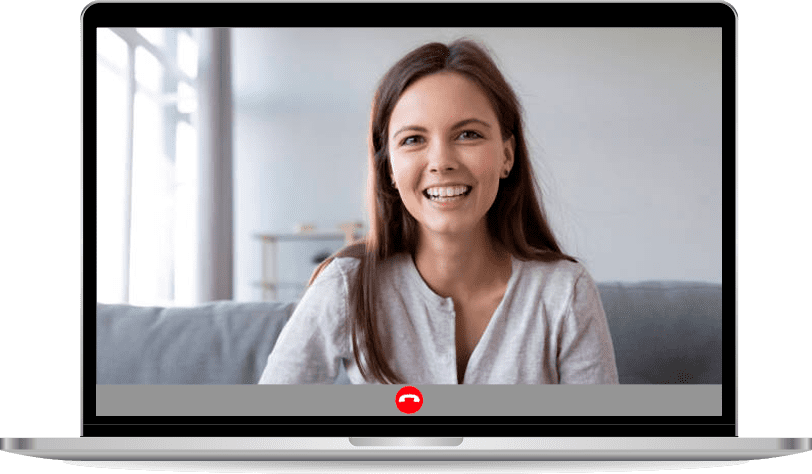 Urgent Insurance Queries?
Give us a ring at +1 (800) 661-8136 to speak with our licensed advisors right away!
How does Overfunded Life Insurance Work?
Overfunded life insurance means the insured is contributing more than the required premium of his insurance plan. Any amount of the paid premium that is above the requirement goes into cash value to earn some interest from the insurer.
However, the cash value is an interest-tax-free component and the insurer provides guaranteed downside protection, just like high-yield savings accounts or even better. Many individuals get permanent life insurance plans just for this reason. As they can use it as their retirement (backup) plan along with 401(k)s and IRAs. Moreover, the income from these plans is 100% tax-free, yet another benefit for them.
Pros and Cons of Overfunded Life Insurance Policy
Let's discuss some other benefits and drawbacks of overfunded whole life insurance:
Benefits
1- Tax-Free Cash Value Growth and Death Benefit 
Usually, the cash value of a whole life insurance plan is not taxable. It means your funds in cash value component accrue more quickly and the death benefit your beneficiaries receive after your death is also tax-free.
2- Dividend Payments
An overfunded whole life insurance policy offers annual life insurance dividend payments. This payment can be used for various purposes such as increasing the cash value component or death benefit.
3- No Yearly Caps 
Unlike other retirement plans like 401ks, there is no yearly or any other cap on the amount the insured may contribute to an overfunded whole life insurance. So you can easily contribute to offset any taxes you may expect to pay with other plans when you retire.
4- No Age-Based Restrictions
Unlike investment options like 401ks and IRAs, there are no age-based limits for overfunded life insurance plans. You can easily withdraw your funds from the cash value component instead of a specific age without even facing government-mandated penalties.
5- Living Benefits 
Overfunded high cash value whole life insurance also offers you some living benefits like long-term care riders and chronic illness riders. These benefits allow the policyholders to access a portion of their death benefit when they get into a chronic condition like COPD.
Drawbacks 
1- Extra Payment 
Along with many exciting benefits, over-funding life insurance also comes with extra fees and expenses paid to the insurance provider. Every insurance company is different, so there is no exact figure to mention, but with this insurance plan, there would be some extra payments.
2- Policy Lapse 
Sometimes it gets hard to keep track of your life insurance plan. Due to financial crisis or any other expense to be filled, you can't pay your premium payments on time and your policy will lapse and will terminate.
3- MEC Risks 
Every insurer has a rule in place about how much a policyholder can contribute over any 7 years. If you exceed that limit, the policy will ultimately turn into an MEC (Modified Endowment Contract) without any option to change it back. It'll change the tax-free withdrawal state of your plan and you can lose a lot of money in the long run.
Who should go for Overfunded Life Insurance? 
Overfunded life insurance can make sense to a lot of individuals including:
People who have not started their retirement savings yet. Going for overfunded life insurance can be the best option for those who have no or delayed retirement plans and now want to set aside money for savings.
It could also be an ideal option for individuals who want early access to their funds. If you need to withdraw your policy's funds early for retirement or any other expenses, overfunded whole life insurance can make sense. It'd increase the amount of actual money available from your insurance plan.
Looking for tax benefits? Well! For those who want to increase their accounts' growth without getting income taxes on the interest, overfunded life insurance offers such tax benefits for them.
An individual with a high net worth and wanting an alternative retirement saving plan alongside 401k can opt for an overfunded </strong>.
Overfunding Term Life Insurance vs Permanent Life Insurance 
If you own a regular term life insurance plan, the whole amount you pay goes into your insurance plan (death benefit) and the administrative fee of the insurer. Being an affordable life insurance plan, term life covers only a predetermined time frame. In case the insured dies after that set period, the insurer will not payout to the beneficiaries.
On the other hand, permanent life insurance is costly but a portion of its paid premium goes into an incorporated savings account called a cash-value component. This insurance plan also covers the insured for the whole life and also offers living as well as death benefits.
So, it would be better to overfund your permanent life insurance plan instead of a term life to earn a good amount.
The Bottom Line 
Overfunded life insurance can be a great and smart financial move for some people. All you need to know is some basic know-how and knowledge of what you are doing. Furthermore, if you want to discuss your plans with someone, consulting a professional insurance agent would be best. He will guide you properly according to your needs and financial situation.