CMFG Life Insurance offers a variety of life insurance products to help customers protect their families and finances. They provide term, whole life, universal life, and final expense life insurance policies.
Moreover, you'll find out exactly how the TruStage and CUNA Mutual products compare to one another. Subsequently, we'll provide you with some useful tips for selecting the best policy for you.
Finally, you'll find out our honest opinion about which of these three we suggest for a life insurance policy. You've come to the right site if you're seeking information on CMFG Life Insurance, TruStage products, and CUNA Mutual.
Whenever you buy a policy, it's critical to understand what you're getting into, and you want to be sure a top-rated life insurance provider covers you.
To begin with, we'll discuss how the three above are related in this review. Additionally, we'll give you some sample rates and explain why we like and dislike them. Furthermore, we'll show you their financial viability and other details.
You'll uncover some shocking information towards the conclusion of our  CMFG life insurance evaluations.
Several of which you should be aware of before considering purchasing coverage from them. Moreover, you'll find out exactly how the TruStage and CUNA Mutual products compare to one another. Subsequently, we'll provide you with some useful tips for selecting the best policy for you.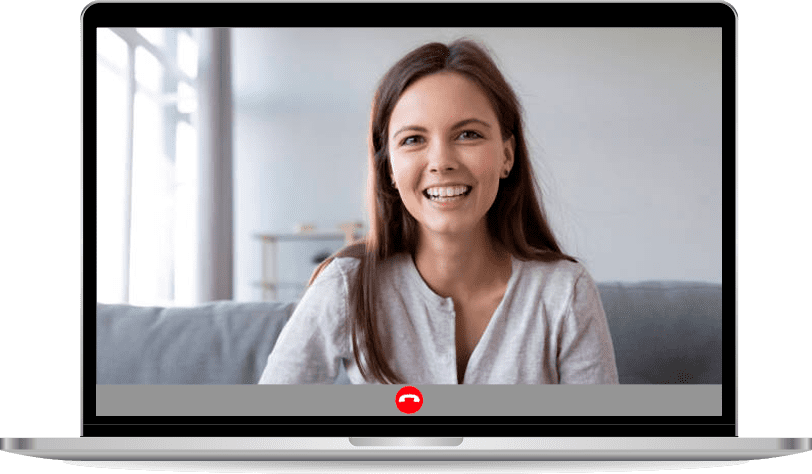 Urgent Insurance Queries?
Give us a ring at +1 (800) 661-8136 to speak with our licensed advisors right away!
CMFG Life Insurance Company
The CMFG Life Insurance Company, founded over 80 years ago, distributes life insurance products to community banks and their members.
Who is CUNA Mutual Insurance Company?
CUNA Mutual is another name for CMFG Life Insurance. Credit Union National Association is referred to as CUNA Mutual.
Through CUNA Mutual Financial Group (CMFG), CUNA Mutual provides term and full life insurance to credit union members. Following a reorganisation, CUNA Mutual Insurance is currently known as CMFG.
A.M. Best Rating
A.M. Best has given CMFG Life Insurance and CUNA Mutual an A rating. The A.M. Best Company classifies their "A" grade as "Excellent," indicating their financial strength and ability to pay current and future claims.
Program for TruStage Insurance
First, TruStage offers whole life insurance, which can provide a death benefit to help protect your family from the financial burden of your passing. Additionally, TruStage also offers term life insurance, a policy that can provide a death benefit to your family for a set number of years. Finally, TruStage provides guaranteed issue policies, designed to provide coverage with no health questions asked. Overall, Cuna Mutual's TruStage insurance products, including life insurance, accidental death and amputation insurance, health insurance, and auto and home insurance, offer a wide range of coverage options.
Term Life Insurance from TruStage
TruStage term insurance provides you with term insurance that can last up to 80 years. Their term insurance does not require a medical exam. Put another way, you are not obliged to take the standard medical examination.
Features
Some of the primary aspects of TruStage term life include:
Application: The application is simple and takes about 10 to 15 minutes to complete online.
Amounts of Coverage: The death funds given to you range from $10,000 to $300,000.
Ages: If you're between the ages of 18 and 69, you can apply for the TruStage term.
WARNING!
Every five years, your TruStage term rates increase! This is comparable to the way an AARP life insurance policy works.
Examine the sample rates once more. As you advance in age, your rate accelerates. Take a look at the premiums in your 50s and 60s!
EXAMPLE: Assume you're a 25-year-old male in good health looking to purchase a $300,000 TruStage term insurance.
You can keep your TruStage term CMFG Life Insurance until you become 80. Although those costs are no longer visible in their graph, you can see that your rates are rapidly increasing.
The Competition vs TruStage
A $300,000 life insurance coverage for the same 20-year-old boy might be purchased for a lesser price with some of the leading term insurance firms.
30-Year Term: With Banner, our 20-year-old male could get a 30-year term policy that would cover him until the age of 50 for $21.12 per month.
40-Year Term: For $29.25 a month, our 20-year-old male can purchase a 40-year term policy that will cover him until he turns 50.
GUL: With Protective, he may get a Guaranteed Universal Life coverage until age 90 for $79.45 per month.
Whole Life Insurance from TruStage
If you want total coverage, whole life insurance is a fantastic choice. Unlike term insurance, which is only good for a certain time, whole life insurance will last as long as you pay your premiums.
Features
The elements of TruStage's entire life include:
Application: The application and policies have been simplified. Simply answer a few health-related questions. No medical examination is necessary.
Amounts of Coverage: You can receive death benefits ranging from $1,000 to $100,000.
Ages: If you're between the ages of 18 and 85, you can apply for TruStage.
Make sure to weigh all of your options!
Guaranteed Issue Whole Life Insurance
You'll be able to receive coverage without any health inquiries with Guaranteed Acceptance whole life CMFG Life Insurance or GI. A GI policy is available to almost everyone. Only if the coverage isn't marketed in your state, you're too young, or old will you be unable to qualify.
Features
Guaranteed Issue features in TruStage include:
There are no health-related inquiries. No medical examination is necessary.
Amounts of Coverage: The death benefits available to you range from $2,000 to $25,000.
Ages: If you're 45 to 80 years old, you can apply for trustage Guaranteed Acceptance.
Graded: Like other GI insurance, there is a graded death benefit. This means that a death benefit for natural causes must be paid after a two-year waiting period. Natural deaths will get 100% of the death benefit beginning in year three.
Will Trust Age provide you with the best deal?
Will TruStage or another firm such as Nationwide or Equitable secure you the finest deal? Here's what you should do to be sure you're obtaining the finest coverage available…
How To Get A Correct Quote
Step 1: Use Calculator Online
Use the calculator on this page or go to our immediate quotes page by clicking the link above.
Step 2: Enter coverage information
Fill out the basic information about what you want, how much coverage you want, for how long, and so on. That way, we can better understand your position and assist you. Fill out the calculator as completely as possible, and double-check that your contact information is valid so that we can contact you.
Step 3: Seek assistance from a licensed agent
After you've completed the calculator, one of our licensed agents will present you with all of your alternatives and help you determine who will offer you the best rate depending on your unique health and goals. Furthermore, all of the suggestions will be based on the information you provide. Consequently, it's critical that you're truthful and provide accurate answers to your agent's queries.
Step 4: Compare rates that are feasible
This is when we really start figuring out which firm will provide you with the best deal and how to make it happen. There are hundreds of CMFG Life Insurance firms to choose from and thousands of insurance possibilities. We'll make sure you get the greatest one possible, depending on your qualifications.
Final Thoughts
Therefore, Customers can choose from a choice of term and permanent options with CMFG Life Insurance and TruStage; however, they do not offer various types, such as level term life, universal, or GUL alternatives. Consequently, if you're looking for these types, you'll have to look elsewhere.