Most of us think that getting life insurance after cancer is impossible but that's not true. Getting diagnosed with cancer doesn't always mean that life insurance is not available for you, you can still get life insurance after testicular cancer. 
According to research, approx 2300 men get diagnosed with testicular cancer every year. It means that it's the 18th most common type of cancer, comprising about 1% of all cases in males. So, with a history of testicular cancer, you can find affordable life insurance policies like term life insurance from top-rated insurers. 
In this blog post, we will discuss life insurance after testicular cancer and the life insurance options available after getting diagnosed with testicular cancer. But first start with basic information about testicular cancer and its symptoms. Let's get started! 
What is Testicular Cancer and its Symptoms? 
A cancerous or malignant tumor is a collection of cancer that attacks and destroys adjacent tissue in the body. Testicular cancer starts in the tissues of the testicles. The first indication of testicular cancer is a bulge or lump on a testicle. This tumor can also migrate to other adjacent areas like metastasize as the growth of cancer cells is so rapid. Aside from adjacent areas, they also spread outside the testicle to other body parts. 
Whether testicular cancer spreads to other body parts, it is still treatable. However, the type of cancer and the extent of its spread will decide the course of treatment. Some common forms of cancer treatment may include surgery and chemotherapy.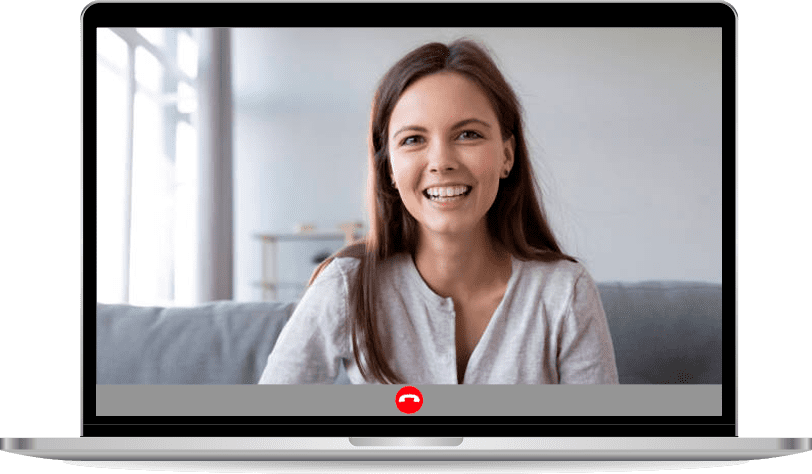 Urgent Insurance Queries?
Give us a ring at +1 (800) 661-8136 to speak with our licensed advisors right away!
Symptoms of Testicular Cancer 
Non-painful mass in the testicle is one of the most frequent symptoms. Some additional symptoms are: 
A mass or enlargement of one or both testicles. 
Pain in the scrotum or testicle.
A dull discomfort in the lower abdomen. 
Swelling or sudden fluid accumulation in the scrotum.
Testicular atrophy, or a shrunken testicle.
A weight sensation in the scrotum. 
Can you get life insurance after testicular cancer? 
Most people who previously had testicular cancer can get life insurance policies. It would likely be true if the person had done the removal of the testicle without any further chances of spreading. 
When it comes to getting life insurance after testicular cancer, it's crucial to count some significant dates associated with testicular cancer: 
1 year after the testicle is removed without any kind of treatment. 
2 years after getting any form of treatment like radiotherapy or chemo. 
Being in remission for 5 years shows a minimum chance of the condition (cancer) returning. 
As you qualify for each of these points, getting a life insurance plan would become a more convenient and affordable option for you. However, if the cancer has metastasized, you may have to take some additional factors into account based on your cancer's stage and grade.
What questions life insurance providers will ask while getting life insurance after testicular cancer? 
Here are some examples of questions that an insurance provider could ask you when you apply for life insurance after testicular cancer: 
Have you ever been diagnosed with cancer? 
What type of tumor did you have whether Seminoma, Teratoma, or other? 
What was the stage and grade of cancer?
Has it ever spread outside of your testicle? 
Have you completed your chemotherapy or radiotherapy? 
When was the last time you got your primary treatment? 
Are you in the complete remission stage with no signs of recurrence? 
After answering these questions, your application for an insurance plan will be passed to an underwriter for review. 
What are the best life insurance options available for testicular cancer patients? 
Typically, two types of life insurance plans cover such patients. These are:
1- Critical Illness Insurance
This insurance plan pays out a lump-sum amount if the applicant is diagnosed with any critical illness. Critical illness insurance aims to cover the expenses that traditional health insurance plans don't cover like uninsured medical bills, non-medical costs, and missed wages. 
2- Cancer Insurance 
The plan only pays out if the insured is diagnosed with cancer. People who have a high risk of getting cancer due to a family history can go for this plan. However, some people buy it as an additional plan to their health insurance. Based on the insurer you choose, the specifications of your plan may vary but it'd include hospital stays, treatments like radiation therapy, surgeries, and sometimes some non-medical costs related to your illness. 
Aside from these options, some life insurance plans also provide extra alternative options for covering serious illnesses like: 
Life Insurance with Critical Illness Rider: Some life insurance policies allow you to add a critical illness rider who'd pay out a percentage of the death benefit in case the policyholder gets a serious illness like cancer. 
Guaranteed Issue Life Insurance: It can be an alternative for people having some serious health diagnosis like cancer who can't qualify for a normal insurance plan. The guaranteed issue doesn't require a medical exam or health questionnaire to issue a policy, alternatively, it has higher premiums and typically less coverage. 
Remember that these details may vary depending on the insurance provider and policy you choose. In addition, the insurability may also be affected differently depending upon the type of cancer you may have. Before getting a plan, it is suggested to speak with a professional insurance agent to understand your options and alternatives.  
Frequently Asked Questions (FAQs
1- How to prevent testicular cancer?
Testicular cancer can't be prevented, as there are no recommended screening exams currently available for testicular cancer. However, the conduction of a self-exam is suggested in a warm shower. If you notice any changes, get medical guidance. 
2- Is testicular cancer covered by critical illness insurance?
Critical illness insurance covers testicular cancer in some instances like when the cancer is removed or treatment ended many years ago. 
3- How bad is chemo for testicular cancer?
Chemotherapy for testicular cancer works very well to cure testicular cancer but it also causes some complications along with side effects. A few side effects may include fatigue, numbness and tingling in the hands and feet, nausea and vomiting, high-pitch hearing loss, and ringing in the ear.