Alex Trebek doesn't own a life insurance firm. Alex Trebek, you know, is a paid promoter of Colonial Penn's life insurance products. So, if you see Alex Trebek discussing life insurance, chances are he's advertising Colonial Penn Life.
Alex Trebek worked for Colonial Penn Life Insurance as a paid spokesperson. This firm is most recognized for its term life insurance, best known for its late, adored celebrity ambassador and inexpensive insurance products. They provide three different forms of coverage. There are three types:
Guaranteed issue whole life (costs $9.95 per unit)
Simplified issue real-life (costs $9.95 per unit)
Renewable term (costs $9.95 per unit).
They don't require an exam for any of their plans, and you may purchase them over the phone or by mail. The most popular Alex Trebek insurance plan is the guaranteed acceptance option, which eliminates the need for you to answer medical questions. You will be accepted, but you must wait two years for coverage to be guaranteed. Colonial Penn will not pay a death benefit for any non-accidental deaths while the waiting period is adequate.
Instead, they'll give you a 108% return on your premiums. In addition, for the next two years, the entire death benefit is payable for any cause.
It's a life insurance policy, so the mechanics are simple. Premiums are not subject to rising, and they do not expire as a result of age. The guarantee ensures that seniors aged 50 to 85 will never have their coverage amount diminished and that it accrues monetary value.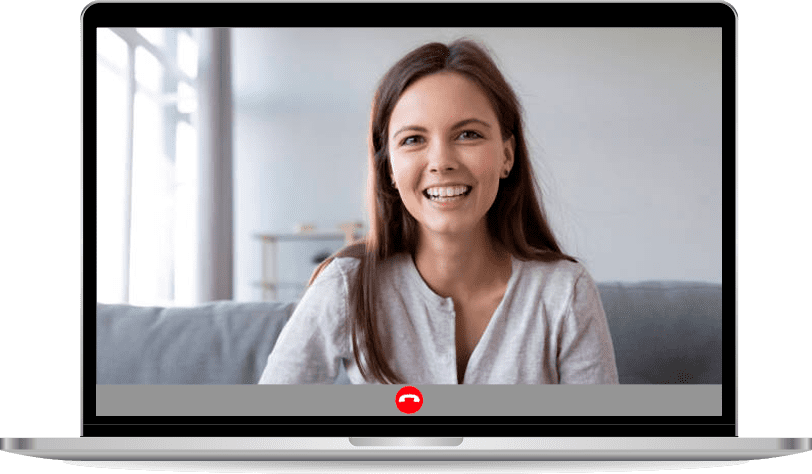 Urgent Insurance Queries?
Give us a ring at +1 (800) 661-8136 to speak with our licensed advisors right away!
How much is a unit of Colonial Penn life insurance?
A Colonial Penn unit is a predetermined quantity of life insurance at a certain price. Whatever the case may be, a single unit will only set you back $9.95 every month. Your age and gender determine the amount of insurance you receive each unit.
It's a particular method of calculating insurance premiums. No other life insurance business uses a unit method to price its coverage.
To demonstrate how their unit system works, consider the following example.
An 80-year-old man will pay $9.95 per month (everyone pays $9.95). Therefore, he will receive $426 in life insurance from that one unit. Another thing to keep in mind regarding this Alex Trebek insurance model is that you can only purchase a maximum of 12 units.
A Brief Overview of Colonial Penn Life Insurance
Colonial Penn Life Insurance is a life insurance business located in Philadelphia, Pennsylvania. Originally, AARP co-founder Leonard Davis created Colonial Penn. AARP worked with Colonial Penn as its life insurance partner for a while, giving coverage to AARP members through Colonial Penn. People over the age of 50 will get solicitations from Colonial Penn with beautiful brochures and applications monthly (if not weekly) until they die.
Colonial Penn $9.95 plan coverage amount
The Colonial Penn life insurance plan offers the following advantages:
Guaranteed, you will be approved within the specified age range and coverage will not be canceled nor premiums raised due to age or health.
The Benefits of Alex Trebek Life Insurance
I believe certain burial insurance policies are more appropriate for certain individuals than others.
I'll go to my grave knowing that even a subpar insurance policy is preferable to no last-expenditure burial insurance at all.
The same is true for Colonial Penn life insurance. There are indisputable benefits to purchasing Colonial Penn's "Guaranteed Acceptance" life insurance plan.
Your age or health cannot cause the cancellation of your coverage with the Alex Trebek insurance business plan, which is a significant advantage.
The Cons of Alex Trebek Life Insurance
You will not be asked any health–related inquiries, as the guaranteed issue assures.
They have no idea about the state of your health. You may, for example, be on your deathbed or completely healthy.
The point is that they accept everyone who displays an interest, so they presume the worst about your health.
Why Isn't Whole Life Insurance Guaranteed?
Life insurance businesses aim to earn a profit.
They do this by excluding coverage for natural causes for the first two years of your insurance term.
This implies that they will not pay the entire death claim if you die naturally during the first two years.
They will repay your money plus a tiny amount of interest to your recipient.
Believe me. Your recipients will not get a large sum of money. And most certainly, not enough to cover the cost of a complete funeral or cremation. Moreover, Colonial Penn would not have paid the $20,000 death claim since he died of natural causes within two years of enrolling in his burial insurance coverage.
Is colonial penn insurance term or whole life?
Colonial Penn will evaluate your medical history and health questionnaires and, if you are between 40–75 years old, usually confirm in a few business days whether they accept or refuse Alex Trebek's Whole Life Insurance Plan. This simplified issue plan, which offers sums ranging from $10,000 to $50,000 without requiring a test, has no waiting time if you qualify and is far less expensive than their guaranteed acceptance plan.
It is whole life insurance, just like the guaranteed acceptance plan, which means it will never expire. Rates will not rise. The cost of coverage will not be reduced. Instead, it creates a monetary value from which you can withdraw.
This plan may seem nice (it's way better than their $9.95 novelty plan), but it's unfortunately out of reach for most applicants. This Alex Trebek whole life policy has rigorous underwriting requirements. As a result, seniors with minor health concerns frequently do not qualify. To put it simply, you must be in excellent health for them to approve you for this coverage.
Another Alex Trebek life insurance
Colonial Penn offers Alex Trebek Life Insurance Coverage, a renewable term life insurance policy, to anyone between the ages of 18 and 75, with sums ranging from $5,000 to $50,000. This policy requires no medical test for application and requires candidates to complete a comprehensive health questionnaire. The premium for this policy will rise every five years when you enter a new age group, and after you reach 90, the policy will expire and the coverage will end. You must meet the health requirement of being in good health to qualify; those with diabetes or cardiac problems will not be authorized.
How does this strategy stack up against others?
Compare our rates to other firms to discover how much you could be saving on your full life insurance policy. This page provides you with a Colonial Penn comparison and quotes from our representatives.