In today's fast-growing and competitive world, getting high-quality leads is very important for the success of your insurance company's sales. Final expense leads, particularly, are essential as they target a niche market with some specific needs. Such leads are potential clients who are interested in getting an insurance plan to cover their end-of-life expenses. 
To succeed in this competitive niche and market, you must have some solid strategies for generating final expense leads. In this blog post, we will provide you with a guide in which we will explore effective methods to attract and convert final expense leads, ultimately boosting your business. 
What are Final Expense Leads? 
Before discussing the lead generation techniques, let's first understand what final expense leads are. These leads represent those individuals who are actively looking for insurance plans to cover their funeral, burial, and any other end-of-life expenses. They know the importance of leaving a financial protection and safety net for those whom they love, which makes them a valuable target for insurance agents.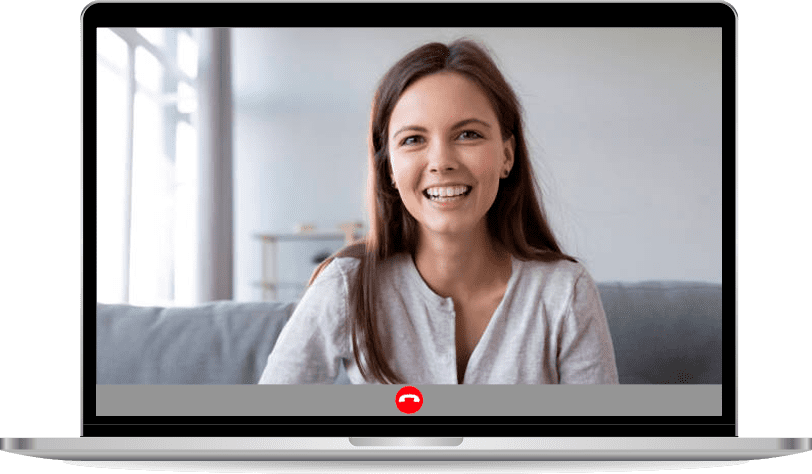 Urgent Insurance Queries?
Give us a ring at +1 (800) 661-8136 to speak with our licensed advisors right away!
A Guide to Generate Final Expense Leads 
Below are some of the techniques you can apply to generate some unique final expense leads. 
1- Online Presence is the Key 
Nowadays when everything is digital having a strong online presence is very important. It provides credibility to your services and also serves as a potent lead-generation tool. Below are the strategies you can apply to encourage your online business: 
Optimize your Site: First, make sure your site is user-friendly and optimized for search engines (SEO). Always use relevant keywords such as "final expense insurance", "Burial Insurance Policy", and "end-of-life expenses" to gain some organic traffic. 
Create Informative Content: Publish blog posts, guides, and informative articles related to your final expense insurance. Address the most common queries, concerns, and benefits of the audience to attract potential leads to your website. 
Landing Pages: Design dedicated landing pages that highlight the advantages of your final expense insurance plans. You also have to use clear calls-to-action (CTAs) to encourage clients to request more details. 
2- Use Social Media Sites
Various social media platforms offer a wide pool of potential leads to many businesses. Here is how you can use them to get leads for your sales:
Targeted Advertising: Social media platforms including Facebook and Linkedin allow you to create highly targeted advertisements. Also, focus on demographics that align with potential final expense insurance buyers. 
Engage with your Audience: Regularly share and update informative content, engage with comments, and answer the questions of your audience. Building trust with your clients on social media sites will lead you to strong customer relationships. 
3- Networking and Referrals
Personal connections are also helpful for generating powerful leads. Here is how to use the power of networking and referral in your favor:
Work with Local Funeral Homes: Develop relationships with local funeral service providers. They often interact with people pre-planning their funerals, in this way, you can make them an important source of leads. 
Ask for Referrals: After closing deals, ask satisfied clients for referrals. When you provide them exceptional services they will ultimately recommend you that can yield high-converting leads.
4- Invest in Pay-Per-Click (PPC) Advertising
SEO techniques take months to rank your content or web pages higher in search engines. PPC can do it in days. PPC advertising allows you to display ads to get potential leads who are actively searching for final expense insurance. Various platforms like Google Ads and Bing Ads enable you to target particular keywords and demographics, making sure that your ads are seen by the persons interested in your services. 
5- Optimize your Email Marketing Strategy 
Email Marketing is also a potent tool for getting leads. Want to know how you can make it effective? Read these points:
Segmentation: Divide your email list depending on multiple factors like age, location, and some particular interests related to final expense insurance. It allows you to customize your texts to the distinctive needs of each segment. 
Valuable Content: Provide valuable content via your emails like informative articles, tips on end-of-life expenses, and success stories of the customers who get advantages from the final expense insurance plan. 
6- Strategic Partnerships with Lead Generation Companies  
You can collaborate with lead generation companies that are experts in final expense leads. By this, you can ensure a consistent stream of potential clients provided by the company. Although, you may have to pay costs to that company the leads you get are likely to be highly targeted and genuinely interested in your business. 
7- Offer Free Informative Webinars and Seminars 
Informative webinars and seminars offer a platform to share your experience while addressing the concerns of potential final expense leads. You can conduct seminars on topics like "The Importance of Final Expense Insurance" or "Planning for End-of-Life Expenses". Such events attract people who are genuinely interested in such information, positioning you as a trusted advisor. 
8- Be a Part of the Local Community 
Being a part of your local community not only helps in enhancing your reputation but also gives you strong leads. Here is how you may get involved in it: 
Events Participation: Participate in local events or sponsor them especially those that are related to final planning, senior citizen gatherings, or community health, and wellness fairs. 
Educational Workshops: Organize free educational workshops in collaboration with community centers, libraries, or senior care facilities. These workshops try to cover topics like the importance of final expense insurance or the financial aspects of end-of-life planning. 
9- Provide Exceptional Customer Services 
Word-of-mouth referrals are very important and powerful in the insurance industry. You must focus on delivering exceptional customer service to your clients and encourage them to refer your services to their friends or family members who are interested in final expense insurance.
The Bottom Line 
Generating final expense leads is an imperative aspect of a successful insurance sales strategy. By implementing all the above-mentioned strategies, you will be on your way to getting a consistent stream of high-quality final expense leads. Remember to track your results, check out what works best, and consistently refine your approach to stay ahead and successful in the competitive final expense insurance market.