Life insurance is an essential part of financial planning, ensuring a safety net for your loved ones. In search of the best life insurance to get, you may have to go through something like renewable Term Life Insurance. 
Unlike traditional term life policies, in which the insured are committed to various years of coverage, this insurance plan has a shorter term. After that term, they have an option to renew their plan for the same coverage without applying for a new one. Sometimes, the term period for this plan is as little as one year. 
Curious to know more about renewable-term life insurance? Read this blog post thoroughly to explore something exciting about this insurance plan. We have discussed various aspects and features of it. Happy Reading! 
What is a Renewable Term Life Insurance Policy? 
Renewable term life insurance may be described as a type of term life insurance that offers coverage for a particular period according to the plan's term. This plan comes with a renewable term clause that means a renewable Term Life Insurance Policy can be renewed for an additional term if you want to. While renewing you don't have to reapply for a plan or undergo a medical test.
However, the coverage could be as small as a year or as long as 30, depending on the insurance company and the insured's needs. As the plan is set for a specific time frame, its initial premiums are cheaper as compared to whole life insurance plans. But these premiums will increase with each renewal according to your age, gender, health, and other factors. 
Renewable term insurance may cost you more ultimately than permanent plans as it is based on how many times you renew the policy or how much your premium increases. 
How does a Renewable Term Life Insurance work?
After buying renewable term insurance, you have to pay monthly or annual premiums just like another insurance plan. When your term ends, you have to decide whether you still need a life insurance policy. If yes, you can't be turned down as you are allowed to renew your coverage until the 80s and further. 
However, with this plan, your original premium will be according to your current age and health condition. Along with them, your selected death benefit will also affect the premium amount. 
What is Renewable Term Life Insurance for? 
This plan is designed to allow younger and healthier people to get the lowest possible premium for their age and health. Renewable term life insurance provides them a great way to maintain insurance coverage year after year. 
Most often, this policy is used as a short-term solution. However, for some applicants, getting a 10 or 20-year plan with a fixed premium rate (level term life insurance plan) could be a cheaper option for them. 
What is Renewable and Convertible Term Life Insurance? 
Most people confuse renewable term life insurance with convertible. Where a renewable term life insurance plan allows the insured to extend their coverage, having convertible term life insurance means that at any point during the term, the policyholder can convert his term life coverage into permanent one. 
No doubt, these insurance plans are similar in terms that the insured doesn't have to requalify or undergo a medical exam. But they differ in that way as renewable term life can't be switched to permanent, while convertible can. 
Annual Renewable Term Life Insurance
Annual renewable term life is the type of coverage you may find while looking for renewable term life insurance. It is the plan that allows you to extend your policy's coverage each year up to a predetermined age. In case you want to opt for longer-term length, some plans are there that allow you to renew for various years at a time. 
Keep in mind that whenever you renew your plan, your rates will change according to your current age, health, and other factors. Some insurers also limit how much your rates can go high, the increased cost is mostly higher than previous.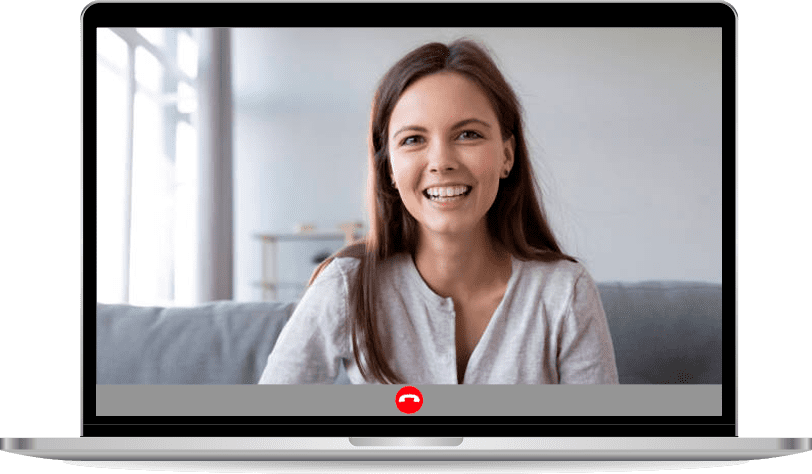 Urgent Insurance Queries?
Give us a ring at +1 (800) 661-8136 to speak with our licensed advisors right away!
Renewable Term Life Insurance Advantages and Disadvantages 
Now let's discuss some of the benefits and drawbacks of renewable term life insurance:
Advantages 
1- Extended Coverage without a Medical Exam 
Usually, a medical exam is required to check the eligibility of the insured for life insurance. A medical exam report also decides the premium rate of the policyholder. But when you opt for a renewable term plan, you can easily renew it without any medical examination. 
2- Flexible Term Lengths 
Another benefit is the flexibility of this insurance plan, particularly if you want a shorter-term plan like a 10-year policy. You might be thinking who'd want a shorter term? Well! Young people who are not sure about their future can get this plan. As they don't know what tomorrow can bring and what their situation will be in the future. So it would be an ideal option for them (if they want to change or replace). 
Disadvantages 
1- Expensive Policy 
The biggest drawback of this plan could be that your premiums change every time you renew your plan. No doubt, it offers you flexibility but whenever you renew it, you will be older and might be in worse health, which increases your premium rates. On the other hand, with a term life plan that comes with longer terms, your premiums remain fixed. 
2- Life's Uncertainty 
Anything happens at the end of the day and renewable term life is a low-commitment plan and may end up being more expensive for you. It is suggested to get this plan when you are young and healthy only so that your premiums will not be affected by these factors in the long run. 
3- Difficult to Manage 
Do you have time to evaluate whether your newer and higher premiums coverage plan is a good value or not? We are all busy people and have a lot more to do. This insurance policy needs renewal after every term ends. Do you think you can manage this with a busy lifestyle? 
Frequently Asked Questions (FAQs)
1- Can you renew term life insurance? 
Typically, yes! Term life insurance comes with a fixed premium and term length (might be 10, 20, or 30 years based on the insured's choice). After that term ends, the policyholder has the option of renewing his plan for a certain age limit. Moreover, term life insurance can be converted into permanent insurance during the term. 
2- What is a Guaranteed Renewable Term Life Insurance Policy?
It is an insurance plan that ensures that the insurance company is obliged to continue the coverage as long as the premiums are paid. However, if re-insurability is guaranteed, the premium may rise depending on claim filing, injury, or other factors that may increase the risk for future claims. 
3- What is a 1 year Renewable Term Life Insurance plan? 
A 1 year renewable term life insurance plan is also known as an annually renewable plan. With this plan, the insured has a term length of one year, after which he can renew his policy.