In today's world full of business and employment, safety should be our top priority. Whether employers or employers alike understand the importance of a secure workplace, accidents still happen. Here Occupational Accident Insurance comes into play. 
It is the type of insurance plan that offers a safety net for workers in any on-site accidents. It provides organizations with a practical way to help their employees by ensuring them in case an accident takes place on the job. It can be an affordable alternative to workers' compensation coverage for different industry groups. It also provides options for employees who want to minimize the costs and costs associated with their jobs. 
In this blog post, we will discuss Occupational Accident Insurance Coverage in detail. We will also discover the difference between this insurance plan and workers' compensation coverage. Read the blog post to know more. 
Occupational Accident Insurance
Occupational accident insurance, also abbreviated as OAI, is an insurance plan designed to cover employees in case of any job-related accidents, injuries, or even fatalities. This insurance type is specifically beneficial for independent contractors, owner-operators, and workers in companies and industries with a high risk of accidents. These individuals may include truck drivers, construction workers, and delivery personnel.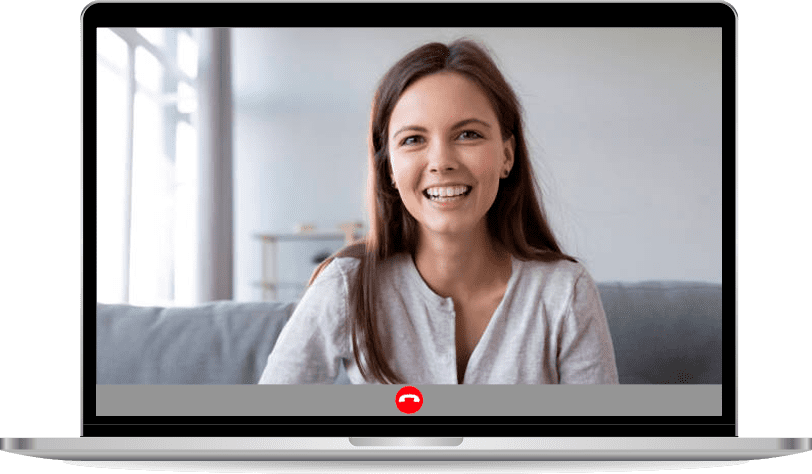 Urgent Insurance Queries?
Give us a ring at +1 (800) 661-8136 to speak with our licensed advisors right away!
What are the coverage options that come with occupational insurance? 
Here are some of the occupational accident insurance coverage options:
This insurance plan generally covers the medical expenses of any covered accident. These expenses may include hospital stays, surgeries, prescription medications, doctor visits, and any other thing essential for the recovery of injured employees. 
Whether it's a temporary or permanent disability due to an insurance-covered accident, the insurer provides disability benefits. The company will also make sure that the affected employee gets a portion of the income during his recovery period. 
Accidental Death and Dismemberment
Sometimes fatal accidents occur on job sites. Occupational accident insurance offers benefits to the designated beneficiary in case of an employee's death. This amount helps the surviving family of the deceased to alleviate the financial burden during an already emotional and difficult time. Moreover, it also gives coverage for dismemberment resulting from an accident. 
Accidents may result in missed workdays as the injured person is unable to work. OAI will compensate for the lost income by helping the employee manage their finances. 
Some occupational accident insurance plans also give coverage for legal expenses. They do so when a third party is involved in the accident like a lawsuit related to the incident.
Occupational Accident Insurance vs Workers' Compensation 
Now we will explore the difference between occupational accident insurance and workers' compensation. Let's start with knowing what workers' compensation is.
What is workers' compensation? 
It is a state-regulated and state-mandated insurance plan that covers costs related to an injury of a worker in the workplace. It may include all medical expenses, legal fees, lost wages, or any ongoing care after an injury. It's the responsibility of the employee to file a claim for coverage. 
Employers have to get a worker's compensation plan when they have a certain number of employees. However, these policies are more expensive than OAI as the coverage limit is determined by state laws, not by the employer's discretion. 
What is occupational accident insurance? 
This insurance plan offers more limited coverage as compared to workers comp, which is why it is less expensive. OAI covers medical bills, lost wages, and death payout for a worker who is injured on the job. Meanwhile, policyholders can choose the coverage amount they want depending on perceived risk. 
Choosing occupational accident insurance for truckers with enough coverage helps to protect trucking companies against any legal action. Although it will not cover any associated legal fees just like workers comp could. 
Pros and Cons of Workers' Comp and Occupational Accident Insurance 
While comparing both of these plans you have to go through their certain strengths and weaknesses associated with them: 
Pros of Worker's Camp:
Employee medical expenses and lost wages are paid. 
The benefits of the plan are protected by a guarantor association. 
Plans are simple as coverage begins instantly and without any confusion after an employee's injury. 
Employees can hold the proof in a work-related injury lawsuit. 
Cons of Worker's Camp
Generally, employer costs are greater as compared to those associated with OAI policies. 
Pros of Occupational Accident Insurance: 
These plans cost the employer less than the worker's comp policy. 
It allows the employer to control or limit the coverage amount for their employees. 
It's much more flexible as compared to workers' comp, especially for the employer. It includes coverage for survivor benefits, permanent or temporary disability, or accidental death if the employer goes for it. 
Cons of Occupational Accident Insurance: 
With this plan, the employer has to bear the proof burden in case of an injury lawsuit brought by employees. 
The plans and coverage offered by this policy are more complex than workers' comp plans. 
Legal fees are typically governed by the terms of the OAI plan. 
The policy coverage is not responsible for covering the medical and lost wage expenses that exceed coverage limits.
As mentioned earlier, there are some significant differences between these two plans. Both of them offer attractive financial protection for employees injured on the job site along with some other litigation protections for employers. Therefore, employers must consider the pros and cons of both plans before deciding on which plan to buy.  
What are the key points you have to consider while getting OAI? 
Here are some of the key considerations for occupational accident insurance: 
Coverage Limitation: It's important to understand the coverage limitations of this policy before buying it. Check whether these limits suit your needs and potential financial risk, as various plans have different caps on benefits.  
Premium Costs: The cost of this plan may vary depending on different factors like the company you're in, coverage level, and the number of employees you want to insure. However, it is recommended to compare premiums from various insurers to make sure you are getting the best one. 
Exclusions: Determine the exclusions that come with the policy as different situations are not covered. Having awareness of these exclusions will help you make informed decisions. 
Complementary Coverage: If you already have any other insurance plan, evaluate whether OAI is essential because it's crucial to avoid overlapping coverage. 
Policy Duration and Renewal: Thoroughly understand the renewal terms and duration of your plan. Sometimes occupational accident insurance has short-term plans while some give long-term coverage. Ensure that the policy you choose aligns with your needs and employment arrangement.
Frequently Asked Questions (FAQ) 
1- What does occupational accident insurance cover? 
Here are some of the coverage highlights of occupational accident insurance:
Accidental medical reimbursement expense 
Total disability weekly accident indemnity
Permanent total disability 
Increased schedule of losses along with 200% paralysis advantages 
Occupational accident expense allowance
Business travel for those employees who often travel for the company. 
2- Who needs an occupational insurance plan? 
This Insurance Policy is generally for independent contractors and owner-operators. However, it is also beneficial for individuals working in industries with high accident risks like construction, delivery, and trucking. 
3- Can you have occupational accident insurance and workers' compensation at the same time? 
Yes, it's possible to have both coverages at the same time, but make sure there would be no overlap and you are not paying for redundant coverage. Moreover, you can consult an insurance advisor to make some informed decisions. 
4- Does OAI cover any pre-existing conditions? 
Generally, this plan covers only injuries and accidents that happen after the effective date of the policy. That means pre-existing conditions are not covered. 
5- How do you renew your OAI plan? 
Well, renewal terms may vary according to the insurance company and the policy. Some of the plans required annual renewal with others maybe long-term. Review the terms of the policy and make sure to renew it on time to maintain your coverage.