Navigating the World of HIV Life Insurance It is feasible to obtain Life Insurance Coverage while living with HIV, but which company should you approach? There isn't a top life insurance company, unfortunately. Your health history will determine which company is best for you.
To find out which life insurance alternatives are currently accessible to you, follow our step-by-step approach below. There will be two options open to you.
Simply select the option that best suits your objectives from the list below.
How Do I Know If I'm Eligible For HIV/AIDS Life Insurance?
Take a look at the questions below to see if you qualify. The amount of coverage you want determines your eligibility.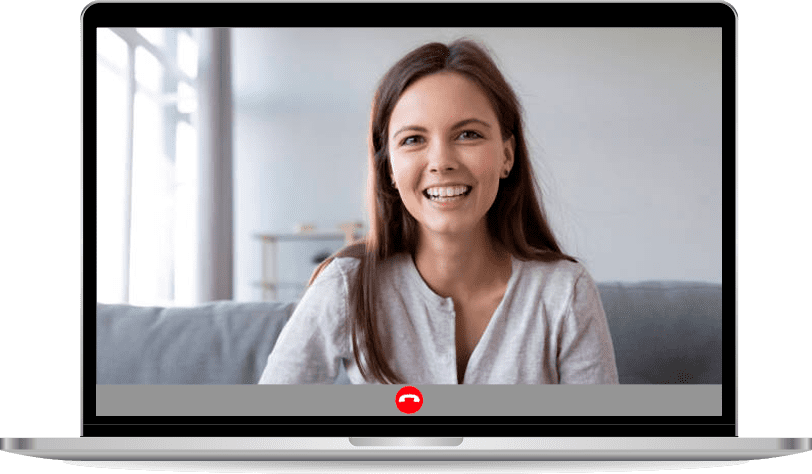 Urgent Insurance Queries?
Give us a ring at +1 (800) 661-8136 to speak with our licensed advisors right away!
Do you require a budget of up to $50,000 or more than $100,000?
If applying for $100,000 or more is your first choice, please read our advice carefully to discover if you qualify for coverage.
HIV coverage of up to $50,000 is available
It's straightforward to get HIV life insurance with a benefit of $10,000 to $50,000. It's also an excellent choice for people who don't meet the $100,000 requirement. Almost everyone can get a Guaranteed Issue life insurance policy.
There will be no health inquiries on this policy, thus everyone will be approved. However, not all 50 states are covered by the product's availability.
Do You Qualify For $50,000?
If you meet the minimum eligibility standards, you will be eligible for $50,000. There are no medical or qualifying questions, so if you meet them, you won't be denied coverage.
Questions about $50,000 Eligibility
The following requirements must be met:
Are you at least 18 years old?
Do you live in one of the states listed below that has been approved?
AL, AR, AZ, CA, CO, DC, DE, FL, GA, IA, ID, IL, IN, KS, KY, MI, MO, MS, NC, ND, NE, NJ, NM, NV, OH, OK, PA, SC, SD, TN, TX, VA, WV, WY Approved States: AL, AR, AZ, CA, CO, DC, DE, FL, GA, IA, ID, IL,
*If you are over 50 and live in the United States, you may have more companies and options to pick from.
$100,000 OR MORE IN AIDS COVERAGE
Option for $100,000+ Life Insurance
If you have a face amount of $100,000 or more, you must qualify for coverage in two steps.
How to Get $100,000 in HIV Life Insurance:
To get $100,000 or more in coverage, you must meet the following criteria and follow these two steps:
Screening Eligibility: In order to continue with the application process, you must pass the following screening eligibility questions.
Apply: After passing the screening eligibility questions, you may begin by filling out a simple online application.
$100,000 Screening Questions [Must Be Able To Pass]
Please keep in mind that the list below is not exhaustive and that all applications are subject to full underwriting. This merely signifies that these are questions for screening. You must still pass a fully underwritten process to be considered for coverage.
30 to 65 years old
More than five years ago, I was diagnosed with HIV.
Continuous monitoring by a skilled physician for at least 2-5 years on antiretroviral therapy (ART) with no interruptions or delays in treatment
HIV viral load undetectable for at least two years
For at least two years, a CD4 count of 350 cells/mm3 or greater was required, as well as a current CD4 count.
There is no past history of:
Infection with hepatitis B and/or C, with documentation of negative test results
Antiretroviral drug resistance is a serious problem.
Abuse of alcohol and/or drugs (illicit or prescribed)
Coronary artery disease, diabetes, cancer, or serious mental illnesses
$100,000 Application forLife Insurance
Before you apply, make sure you've answered yes to all of the eligibility questions. If you answered yes to all of the Option A eligibility questions, you are ready to move on to our application.
Find out more about life insurance With HIV
Want to learn more about life insurance for people who have been diagnosed with HIV? We've put up a detailed post that covers the current firms that provide coverage as well as the factors that carriers would consider before providing coverage.
HIV and Life Insurance
Life insurance is now available from a variety of companies. Please read this page carefully for the most up-to-date information on which carriers give coverage and which do not.
You may have wondered about the following when looking for life insurance while living with HIV:
Is it possible to receive life insurance with HIV?
How much would HIV-positive life insurance cost?
Is there an H test for life insurance?
I'm sure you've heard that getting accepted can be challenging. Is that the case?
As it turns out, several life insurance firms are recognizing that HIV is no longer a dangerous health condition to insure as it once was.
With Prudential, you can get HIV life insurance
Prudential has temporarily halted the Aequalis initiative, and it is unclear when it will resume. The good news is that there are now several companies in this industry that can help you get coverage.
Prudential Financial Inc. is a leading life insurance company in the United States.
They are the first large HIV life insurance firm to make such a policy available to the general public. This demonstrates that the pharmaceutical sector recognizes that HIV has progressed from a death sentence to a manageable disease.
The Prudential Life Insurance Company offers 10 and 15-year Term Life Insurance options for people living with HIV.
Is It Possible To Get Life Insurance If You Have HIV?
There are currently about 1.2 million people living with HIV in the United States, with roughly 50,000 people diagnosed each year.
For decades, HIV has been a condition that has made it difficult for the majority of people to obtain adequate benefits.
Other ailments and diseases, such as heart disease and cancer, are routinely covered by the life insurance business (at a higher cost than healthier people).
Prudential offers HIV Life Insurance
If you had HIV in the past, you would not have been accepted and would have received a life insurance denial. You'd get a "Guaranteed Issue" policy because it was your sole alternative for life insurance.
Guaranteed Issue life insurance usually has a maximum death benefit of $50,000 or less. Some businesses give a salary cap of significantly less than $50,000!
The bulk of people seeking higher benefit levels were restricted by these minor benefit restrictions. Those looking to cover their mortgage, salary, and family's future with a single guaranteed issue life insurance benefit policy were unable to do so.
Updated HIV Life Insurance Companies
Multiple HIV life insurance companies now provide coverage for HIV-positive people. They are as follows:
Symetra
AXA
LifeShield National Insurance Company
John Hancock
American National
Americo
With many life insurance providers offering coverage, your chances of obtaining a policy with a far bigger death benefit than a Guaranteed Issue policy increase significantly.
HIV Life Insurance Companies
Prudential was one of the few firms that offered HIV-positive people life insurance. Prudential will provide 10- and 15-year term life insurance contracts.
What's the best part? These plans can also be changed into permanent insurance that will protect you for the rest of your life.
When you convert a 10 or 15-year term life insurance policy to a permanent life insurance policy, it is known as a convertible term policy. Changing and converting from term life to whole life insurance is an example of this.
Do Life Insurance Companies Test For HIV?
Companies will investigate your health, lifestyle, and finances when you apply for life insurance. This is known as underwriting, and it is used to determine how much of a risk you are before providing you with a life insurance policy.
However, not everyone will be eligible for these policies. If you are living with HIV and meet the following criteria, you may be eligible for HIV life insurance.
A permanent resident of the United States.
You are between the ages of 30–60.
You satisfy the bare minimum standards.
You'll be subjected to ordinary underwriting.
HIV Life Insurance Coverage
Prudential Life Insurance Business was the first large life insurance company to offer term life insurance. In order to design and offer this solution, they conducted research using medical underwriting data and life insurance.
Prudential has paved the way for other life insurance companies to follow suit now that it has opened the door. The life insurance industry is highly competitive, which benefits consumers.
When one company focuses on or has a specialty in a specific health problem, other companies will often follow.
According to Scott Schoettes, the HIV Project National Director of Lambda Legal, an organization that seeks to safeguard the rights of LGBT and HIV/AIDS people, "Finally, an insurance company has understood that offering this plan to HIV-positive persons is the right thing to do and profitable from a financial standpoint."
Once other companies realize the potential financial benefits of offering life insurance to individuals living with HIV, they are expected to follow suit and enter the market.
How Much Will HIV-Positive Life Insurance Cost?
After underwriting, you will gain a clear understanding of the cost of coverage, but approval is not guaranteed. Term life insurance policies for individuals with HIV will likely be priced similarly to policies for those with conditions like cancer, diabetes, and heart disease, with premiums determined by a single fee and table rating, resulting in higher costs compared to typical term life insurance premiums.
Prudential Life Insurance
Prudential has long been an excellent choice for individuals facing a range of health concerns, including smokers of cigarettes and marijuana. With over 80 years of experience in underwriting life insurance for survivors of prostate and breast cancer, it is only natural that they now extend their services to people living with
It is feasible to get life insurance if you have HIV. We are excited to assist you in securing your future.
Thank you for taking the time to read our Life Insurance with Prudential article. Please leave a message.  We hope to be of help to you.