Are you worried about your family's health and financial security after death? If yes, then the Funeral planning checklist will help you considerably. It provides you with adequate information regarding the steps that you should take before planning.
Moreover, it allows families to plan financially for significant life changes such as buying a home or caring for elderly parents, or saving college funds for their children.
A death in the family can be one of the most challenging times you will ever go through. However, it can be easy if you preplan and consider the necessary steps. Furthermore, the planning may include the wishes of your loved ones and their financial security primarily.
At this time, Funeral Insurance comes into place to fulfill your insurance needs. Therefore, you do not have to worry about covering the costs of Funeral services and arrangements costs. Moreover, the brand provides all the benefits to its customers, giving them peace of mind when they need it most.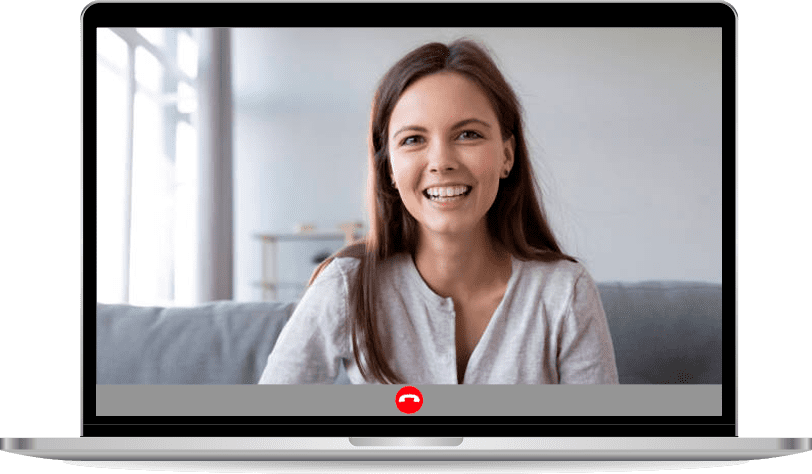 Urgent Insurance Queries?
Give us a ring at +1 (800) 661-8136 to speak with our licensed advisors right away!
Funeral Planning Guide
Funeral planning checklist or final need planning is making arrangements for a funeral service and burial or cremation. It includes selecting a funeral home, choosing a casket or urn, selecting a burial or cremation site, and making arrangements for the service. Moreover, it allows you to decide the type of service, the music, the flowers, and other details.
What is a Funeral planning checklist template?
The Funeral Planning Worksheet Template includes all the necessary steps. However, you can divide these into primary and secondary options. Moreover, these steps will help you to perform the Funeral of your loved ones. These steps include:
Choose a funeral home: Research local homes and select one that meets your needs.
Select a burial or cremation: Decide whether you would like a burial or cremation and make arrangements with the funeral home.
Choose a casket or urn: Select one that meets your needs and budget.
Obtain a death certificate: Contact the local health department to obtain a death certificate.
Notify family and friends: Notify family and friends of the death and funeral ceremonies.
Plan the service:Decide on the type of service you would like and make arrangements with the funeral home.
Select pallbearers: Choose pallbearers to carry the casket or urn.
Select music: Choose music for the service.
Prepare an obituary: Write an obituary and submit it to the local newspaper.
The secondary options include:
Arrange for flowers: Arrange for flowers for the funeral home.
Arrange for transportation: Arrange for transportation to and from the funeral home.
Make arrangements for burial or cremation: Make arrangements for the burial or cremation.
Make arrangements for memorial service: Make arrangements for a memorial service if desired.
Make arrangements for a burial plot: Make arrangements for a burial plot if desired.
Make arrangements for the cemetery: Make arrangements for a cemetery if desired.
Benefits of Funeral Planning Checklist Printable
Benefits of funeral planning worksheet include:
Increased Efficiency: Planning allows you to track potential problems and develop strategies to avoid them. Moreover, it saves your time and resources and increases your overall efficiency.
Improved Decision-Making: When you plan, you can consider your options and make the best decision. And you can avoid costly mistakes and ensure that you make the most of your resources.
Reduced Stress: Planning can help reduce stress by allowing you to anticipate potential problems and develop strategies to address them. Furthermore, you can stay organized and on track, which can help reduce stress levels.
Improved Goal Achievement: Planning can help you focus on your goals and ensure that you take the necessary steps to achieve them. It will help you stay motivated and on track, which can help you reach your goals faster.
Increased Productivity: Planning can help you stay organized and on track. It can help you get more done in less time, which can help you reach your goals faster.
Insurance can be confusing and frustrating, especially when you come to it for a necessity. Therefore, at M Life Insurance, we make sure that our plans suit your demands and give what matters the most to support you at this critical moment in your life.
We assure you ease of mind and flexibility on plan payments so that nothing clouds your judgment from preventing future financial problems.
Preplanning for Funeral: What are the Considerations?
We provide you with a funeral planning checklist for what you should consider while planning:
Choosing a Funeral Home: A reputable funeral home is essential when planning a funeral. However, researching funeral homes in your area and reading reviews from previous customers will help you choose the best.
Consider factors such as pricing, services offered, and location. Moreover, you can visit the funeral home and meet with the staff to ensure they can fulfill your needs and that you feel comfortable with them.
Selecting a Burial or Cremation: Choosing between burial and cremation is a personal decision. Burial is a more traditional option, allowing for a physical place for loved ones to visit. Cremation is a more affordable option, allowing for more flexibility in memorializing the deceased.
However, it would help if you considered religious or cultural beliefs, family traditions, and personal preferences when making this decision.
Deciding on a Service: There are many Funeral services, including traditional funerals, memorial services, and celebration of life services. However, you must notify the deceased's wishes and the family's needs when deciding on the type of service. Many insurance plans like final expense life insurance serve specifically to the elders of the family. These plans are designed according to the final wishes of the elder members of the family.
Some families may choose a religious service, while others prefer a non-religious one. Therefore, discussing these options with the funeral home and family members is critical to ensure the service is meaningful and reflects the deceased's life.
What are the Financial Considerations you should notice?
Indeed, the funeral planning checklist shows you the factors to consider:
Estimating Costs: It's essential to estimate the costs of a funeral when preplanning. Funeral costs can vary greatly depending on location, type of service, and burial or cremation. Moreover, there are different rates for burial and direct cremation. 
The Federal Trade Commission's Funeral Rule requires funeral homes to provide an itemized list of goods and services upon request. It can help in estimating costs. Moreover, you can compare prices and services that multiple Funeral homes offer to find the best option for your budget.
Funeral Insurance: Funeral insurance, also known as burial insurance or final expense insurance, is a type of insurance policy that covers funeral expenses. This insurance can help alleviate the financial burden on loved ones and ensure the policy covers costs.
However, we recommend you review the policy carefully to ensure that it covers the total cost of the Funeral and that there are no hidden fees.
Payment Options: Funeral homes may offer payment options to help families pay for the Funeral. Some options include payment plans, financing, or credit card payments. It's essential to carefully review the terms and conditions of any payment options to ensure they are affordable and meet your needs. However, you should determine that there may be other options you have already purchased for final expenses. Insurance companies offer Annuities as the retirement benefit to the retirees. Moreover, these greatly help you to cover the costs of the funeral.
Additionally, some funeral homes may offer discounts for pre-payment or military service members and veterans.
Funeral Planning Guide: What is its Documentation Process?
The funeral planning guide documentation process requires you to follow these steps:
Obtaining Death Certificates:you will get a death certificate on the death of your loved one. The document is essential for funeral planning as it is official proof of death. Moreover, the funeral home will usually obtain the death certificate on behalf of the family.
However, you may need additional copies for legal and financial purposes, such as accessing bank accounts or filing for life insurance. It's essential to check with the state or county where the death occurred to determine the requirements for obtaining copies of the death certificate.
Writing an Obituary:An obituary is a notice of a person's death published in a newspaper or online. And it includes biographical information about the deceased, information about the funeral service, and information about surviving family members.
However, writing an obituary can be challenging during a difficult time. Funeral homes or newspapers may offer assistance in writing an obituary. It's essential to proofread the obituary carefully and ensure that all information is accurate before submitting it for publication. A prepaid funeral plan also is a good option to get the information on final arrangements.
Preparing a Will:A will is a legal document that outlines a person's wishes to distribute their assets after they pass away. Preparing a will can help ensure that your wishes are carried out and can alleviate the burden on loved ones during a difficult time.
However, we advise you to consult with an attorney when preparing a will to ensure that it is legally binding and covers all necessary aspects. And the good idea is to review and update the choice regularly to ensure that it reflects any changes in circumstances or wishes.

What are the necessary Final Arrangements?
Choosing a Casket or Urn: If you choose a traditional burial, you must select a casket for the deceased. Caskets come in various materials and styles, ranging from simple and affordable to ornate and expensive.
Furthermore, you can use urns to store cremated remains in various styles and materials. When choosing a casket or urn, it would help to consider factors such as budget, personal preferences, and the deceased's wishes.
Selecting a Grave Site: If you choose a traditional burial, you must select a grave site. Grave sites are available in public or private cemeteries, and you may locate these above or below ground. Furthermore, the cost of a severe site can vary greatly depending on factors such as location and cemetery.
Making Transportation Arrangements: Transportation arrangements will need to be made for the deceased to get them from the place of death to the Funeral home or crematory. Therefore, if you want to bury the body, you must also arrange transportation to get them to the cemetery.
Transportation options may include a hearse, limousine, or other vehicles. Furthermore, discussing transportation options with the funeral home and considering factors such as distance and cost when making arrangements is essential.
We are your Insurance Guide!
Remember, preplanning a funeral can be a complex process. However, it provides you peace of mind for both you and your loved ones. Don't hesitate to seek assistance and support during this time. We provide you a complete funeral pre-planning booklet to guide you completely.
M Life Insurance is always ready to assist you in any way possible. Just get a quick contact with our insurance expert team. So they can guide you according to your funeral wishes.
FAQs;
Why is Funeral planning worksheet necessary?
Funeral planning worksheet is necessary because it ensures the security of your wishes and your family. Moreover, you get the satisfaction that your family and friends can adequately grieve and honor their memory.
It also helps to ensure that the funeral service runs smoothly and that you have made all necessary arrangements in advance. Furthermore, planning a funeral can also help reduce the family's financial burden, as it allows them to plan and budget for the costs of the Funeral.
Finally, funeral planning checklist can provide a sense of closure and comfort to those grieving. Furthermore, it allows your loved ones to focus on honoring the life of their loved ones.
What are other Resources for Further Assistance:
Funeral homes: Funeral directors can guide the Funeral planning process.
The Funeral Consumers Alliance: It is a non-profit organization that provides information and resources to help consumers make informed decisions about funeral planning.
The National Funeral Directors Association: It is an association that provides information and resources for funeral directors and consumers.
Local government offices: Offices such as the country clerk's office can provide information about obtaining death certificates. Moreover, they will provide other necessary documentation.
Attorneys: Attorneys can provide guidance and support when preparing a will or dealing with legal matters related to the deceased's estate.