Burial services in Washington State provide a respectful and compassionate way to honor a loved one. From traditional funerals to cremation services, Washington funeral homes provide various options to meet the family's needs best.
In Washington State, funeral homes and cemeteries work to provide multiple burial services. Furthermore, these services include burial sites, funeral and memorial services, and other related services such as casket selection, embalming, and body preparation.
Burial services must be provided under state law and regulations and performed by a licensed funeral director. Additionally, cemeteries must adhere to local zoning regulations and obtain the necessary permits.
Funeral homes must also have a valid license and can provide additional services such as transportation, grief counseling, and obituaries. However, when choosing a burial service, it is important to consider factors such as cost, location, and the quality of service provided.
Types of Burial Services in Washington State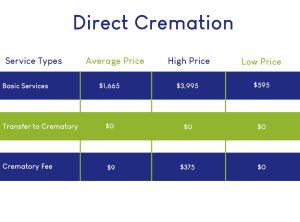 Washington State offers different types of Burial Services, which are:
Direct Cremation 
Direct Cremation is a type of Burial in which the body is cremated without any services or ceremonies. It is a simple and cost-effective way to say goodbye to a loved one. Direct Cremation is a type of Burial that involves the Cremation cost of the deceased without a funeral service or viewing. Moreover, it is a popular option for those who wish to keep costs to a minimum, as it is more affordable than a traditional burial.
Direct Burials
Direct Burials are similar to direct cremations in that no services or ceremonies exist. However, the body is buried rather than cremated. It involves the Burial of the deceased without any service or viewing. It is becoming a more popular option for those who want to keep the costs of a funeral to a minimum.
Traditional Burials 
Traditional Burials involve embalming and a ceremony such as a funeral or memorial service. It is the most traditional way of honoring a deceased loved one. Furthermore, traditional Burials are the most common type of Burial. It involves a visitation, funeral service, and Burial in a cemetery.
Green Burials 
Green Burial involves burying the body in a biodegradable casket or shroud, and the burial site is free of any chemicals or other items that could harm the environment. Furthermore, these involve the Burial of the deceased in a natural environment without embalming fluid or concrete vaults. This type of Burial is becoming increasingly popular as it is more environmentally friendly.
Veteran Burials
Veteran Burials are available to those who have served in the armed forces. They include military honors, a flag-draped casket, and a gravesite in a veterans' cemetery. Veteran Burials are a special type of Burial for those who have served in the military. Moreover, this type of Burial often includes a graveside service, full military honors, and a flag-draped casket. It is a way to honor those who have served our nation.
Why are Burial Services in Washington State are Significant? 
Burial services are important in that they offer various options for those looking to honor their loved ones in death. Each option offers different benefits, such as cost savings, environmental sustainability, and a personalized memorial experience.
However, Direct Cremation is the most cost-effective option, allowing families to memorialize their loved one while avoiding the cost of a full funeral service.
Direct burials are a traditional burial option that preserves the body in a casket and can be preferred for religious or cultural reasons.
Traditional burials are the most common form of Burial and allow families to have a funeral service.
However, Green burials are an environmentally friendly option that uses biodegradable materials and natural burial sites to return the body to the earth.
Finally, veteran burials allow families to honor their loved one's service to their country and may include military honors and a flag-draped coffin.
These five burials provide various options for families and offer a meaningful way to honor their loved one's memory. Our affordable insurance plans include Universal Life Insurance to support your final needs.