Michigan offers a variety of burial services to help families in their time of need. From traditional funerals to cremation services, Michigan's funeral homes and cemeteries provide a range of services to meet the needs of all families.
Burial services in Micchigan include Traditional funerals, a visitation, funeral service, burial, and committal service. Funeral homes in Michigan can provide a range of caskets, urns, and other items to personalize the service. Cremation services are also available, offering families the choice of a direct cremation, memorial service, or a combination of the two.
In addition to funeral and cremation services, Michigan's cemeteries offer a range of options for burial. From traditional ground burials to mausoleums and columbariums, Michigan's cemeteries provide a range of options to meet the needs of all families. Michigan's funeral homes and cemeteries are committed to providing quality services to families in their time of need.
How you can keep burial costs affordable?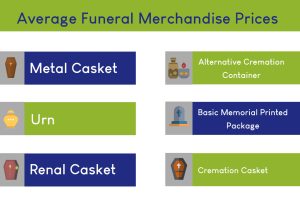 By following certain steps, you can keep burial services cost affordable:
Compare different funeral homes in Michigan to find the most affordable rates.
Consider cremation instead of a traditional burial as this can be a more affordable option.
Shop around for an affordable casket or urn, as prices can vary greatly between different retailers.
Choose a simple funeral service rather than an elaborate one with many extras.
Ask friends and family to help with the costs, such as providing food for a reception or helping to cover the cost of flowers.
Pre-plan the funeral to avoid the emotional stress of making those decisions during a difficult time.
Consider using a burial plot from a family member's cemetery, if available.
Avoid additional costs by bringing in outside vendors for services like music, photography, or catering.
Ask if the funeral home offers any discounts or payment plans.
Consider purchasing a life insurance policy to cover the cost of burial expenses.
What is the green burial law in Michigan? 
Green burial law is the crucial feature of burial services in Michigan is a set of regulations. It allows for the burial of human remains in a natural setting with minimal impact on the environment. This law allows for the burial of individuals in a manner that does not rely on embalming or other chemical treatment of the body. Moreover, it does not require a casket, vault, or another burial container.
The law also permits the use of biodegradable or natural materials for burial. For instance, simple wooden caskets, shrouds, or even simply the body itself wrapped in a cloth or blanket. The law also requires that gravesites be marked with some form of marker that is environmentally friendly, such as a flat stone or a tree. Green burial law in Michigan is meant to provide individuals with an environmentally conscious way to honour the life and death of their loved ones.