Do you have any felony convictions and are now looking for life insurance for felons? Well! Having a felony doesn't restrict you from applying for a life insurance plan. However, the details of your criminal record can affect your eligibility for coverage. 
Some insurance companies would not provide a standard life insurance policy to a person having a felony record. Meanwhile, some insurers are available that might cover you if you meet certain conditions. Along with it, regardless of the policy type you choose or qualify for, your premiums will be higher if there is any criminal history of yours. 
In this blog post, we will explore your options for life insurance for felons. We will also discuss the factors that may impact your life insurance options being a felony. Read out the article to know more!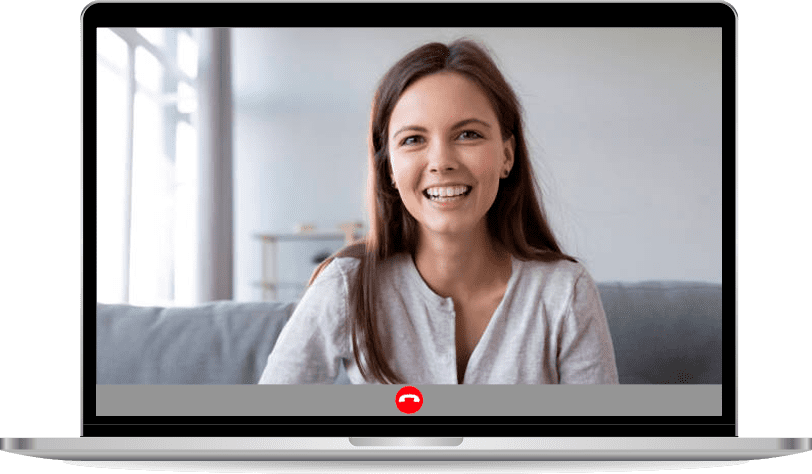 Urgent Insurance Queries?
Give us a ring at +1 (800) 661-8136 to speak with our licensed advisors right away!
Can you get Life Insurance being a Felon?
Getting life insurance for felons can be quite tough but not impossible. Different life insurance companies have different rules and limitations, however, there are life insurance options available for those having some felony charges. 
Moreover, a person having a felony record may have to wait at least one year after his conviction period. Or maybe he has to until his probation period is over and then he will be able to qualify for most life insurance plans. 
Does your Insurer check your Criminal Record? 
Usually, yes! When you apply for life insurance for felons policy, your insurer will ask certain questions about your lifestyle, criminal history, and background. The company will do so to check out your potential risk for the plan. Generally, the application will cover your occupation, hobbies, driving history, criminal record, health, and finances. 
Moreover, the insurance company will also cross-check the information you provide. If you have any criminal history, it'll affect your eligibility for life insurance plans' types, rates, death benefit amount, and others. 
How Does a Felony Impact Life Insurance Options?
Having a felony conviction impacts both the eligibility and terms of life insurance plans. This is because there are several implications for an applicant's risk profile. Here are some of the factors that are affected by a felony: 
High Premiums: While getting a life insurance policy for felons, you may have to pay higher premiums as the insurer will view it as a risk factor. These increased premiums will also help to offset the potential for a premature death benefit. 
Waiting Periods: Some insurance companies also come with a waiting period before the coverage of your policy begins. This waiting period will allow the insurance provider to assess whether your post-conviction lifestyle aligns with a lower-risk factor. 
Coverage Denied: In some cases, having a felony may also result in denial of coverage if you were involved in violent or life-threatening behavior. If so, insurers have the right to deny your coverage outright. 
Best Life Insurance for Felons 
People having a criminal record can access different plans when it comes to life insurance policies. Here are some of the best life insurance for ex felons: 
1- Guaranteed Issue Life Insurance
This life insurance policy can be an ideal choice for people having a criminal record as it doesn't require any medical exam or a background check. However, guaranteed issue life insurance for felons has generally higher premiums and lower death benefits for obvious reasons that the insurer is at great risk. So if you are struggling to get coverage via other means due to criminal history, you can go for it. 
2- Term Life Insurance for Felons 
Term life insurance for felons offers coverage for a particular period such as for 10, 20, or 30 years. Depending on the nature and severity of the felon and the time elapsed since the conviction, some insurance companies offer this policy to applicants having a criminal record. It could be a cost-effective option that gives substantial coverage for a set time frame. This reason makes term life insurance a suitable option for those who get life insurance for felons to cover their particular financial obligations. 
3- Whole Life Insurance for Felons 
It offers lifetime coverage to the insured along with a cash value component with guaranteed growth with time. Meanwhile, eligibility for this insurance plan may depend on several factors including the nature of your felony and changes in your lifestyle after the conviction. Premiums of whole life insurance are generally higher as compared to term life, but it will be a long-term investment, so worth it. 
Furthermore, if you are looking for life insurance for convicted felons, ask insurers about their rules and limitations. It will help you to find a policy that suits your needs and situation. 
How to Buy Life Insurance Policy for Felons 
With some good research and the right approval, it is quite possible and easy to get coverage as a felon. Here are some of the steps to follow: 
1- Understand your Requirements 
First of all, you have to assess your needs. It will involve deciding the coverage amount you need for your loved ones in case of your death. While doing so, also consider factors like debts, income replacement, daily life expenses, and others. 
2- Compare different Insurance Providers 
Different insurers have varying methods of risk assessment which can also lead to differences in plan offerings and premiums. Take some time to compare various quotes from multiple insurers. It will not only be beneficial to find an affordable option but you may also get one that gives the best terms for your particular needs. 
3- Speak the Facts 
Give exact information to the insurer about your criminal history. Any misrepresentation or misleading of facts can cause the cancellation of the plan or maybe a denial of the claim that would leave your family without any financial security. 
4- Consult a Professional 
The process of buying life insurance for felons can be daunting. Consult an insurance broker or agent who has some experience in this field. He will guide you throughout the process and also help you to better understand your options for life insurance policies. 
Frequently Asked Questions (FAQs)
Is there any life insurance for inmates? 
Typically, insurance companies don't provide traditional life insurance plans to someone who is currently incarcerated. Moreover, life insurance for prison inmates is restricted as they have restricted access to their financial resources. 
What are the alternative options of life insurance for individuals having a felony? 
Here are some of the alternative options for people having a felony:
Group life insurance 
Final expense life insurance 
Accidental death and dismemberment insurance 
Annuities